Tuk Events
Your special event in Bergamo on a TukTuK
Weddings, private parties and company events? Make your party special.
Organising events on board TukTuks is an original and innovative idea for enjoying time together with friends, family and colleagues. These modern electric and eco-friendly vehicles will allow you to discover the most hidden and inaccessible areas of the city, to explore a side of Bergamo never seen before.
We offer the possibility of organising customised city tours, deciding with our team on the itinerary and attractions to be visited.
Find out now how to hop on board a TukTuk!
Weddings
Hop on board an electric TukTuk to celebrate the most important day in a couple's life!
TukTuk Bergamo offers newlyweds a series of services to commemorate the union between two people in an original and innovative way:
We accompany the bride and groom to the location where the ceremony will be held.
We carry out a photo shoot on board our vehicles.
We organise customised tours for the bride, groom and guests.
Contact us now to organise the most suitable tour for your wedding with our team!
Organise your event
Private parties
An original and eco-friendly means of transport to celebrate birthdays, graduations, anniversaries and all kinds of special occasions!
Get comfortable on our TukTuks and enjoy a one-of-a-kind party that lets you have unforgettable times with friends yet allows you to discover the city's most mysterious locations. TukTuks are suitable for all ages!
Contact us now to organize the right tour for you together with our team!
Organise your event
Company events
Hop on board our electric TukTuks to organise your company events:
Trade shows
Meetings
Team building
Seminars
These are just a few of the options available for organising a unique and unforgettable company event.
Each TukTuk can carry 4 passengers who will be able to explore the city with new eyes through the experience of our drivers, the Tukers, who are also experts in the history of Bergamo.
For further information, don't hesitate to contact us and ask for an estimate.
Organise your event
Smart experience
Join the joyride, hop on board an electric TukTuk! Eco-friendly, fun, original.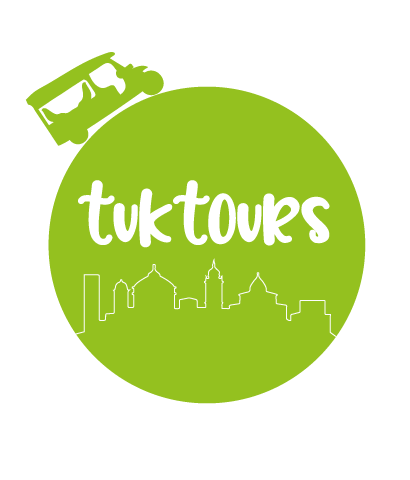 Tuk Tours
Smart Tours to discover Upper and Lower Bergamo effortlessly
Discover the tours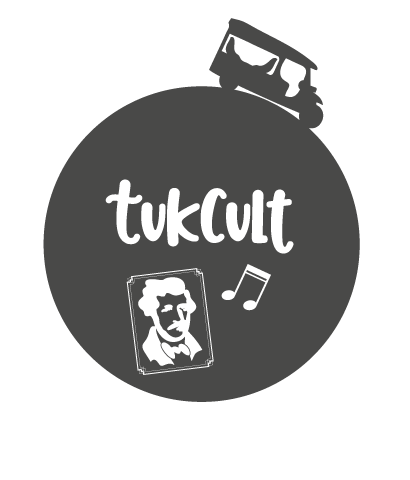 Tuk Cult
Art, music, history and nature. Bergamo, an open-air museum
Discover the tours